Reliability Articles
Basic Infrared Thermography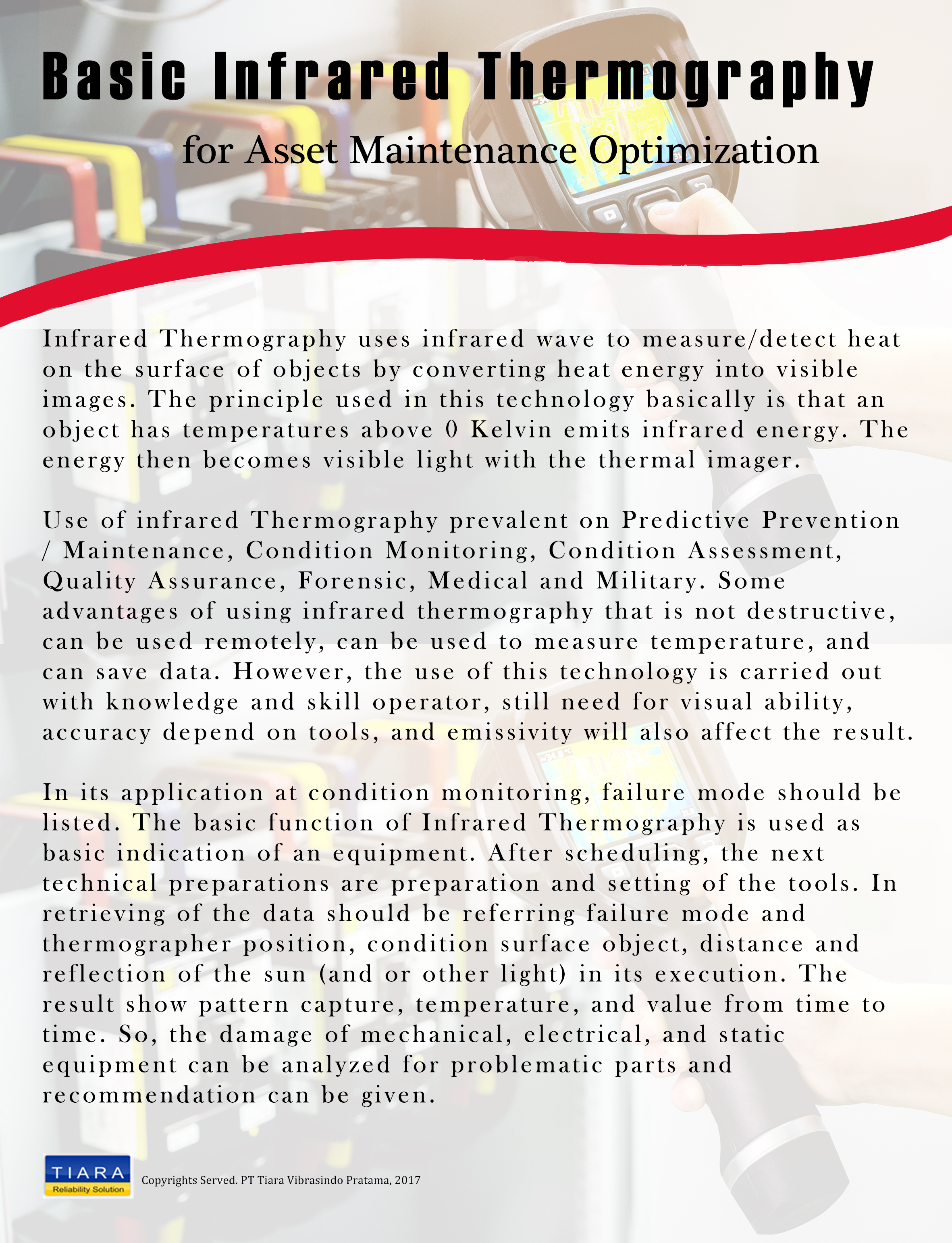 Infrared Thermography uses infrared wave to measure/detect heat on the surface of objects by converting heat energy into visible images. The principle used in this technology basically is that an object has temperatures above 0 Kelvin emits infrared energy. The energy then becomes visible light with the thermal imager.
Use of infrared Thermography prevalent on Predictive Prevention / Maintenance, Condition Monitoring, Condition Assessment, Quality Assurance, Forensic, Medical and Military. Some advantages of using infrared thermography that is not destructive, can be used remotely, can be used to measure temperature, and can save data. However, the use of this technology is carried out with knowledge and skill operator, still need for visual ability, accuracy depend on tools, and emissivity will also affect the result.
In its application at condition monitoring, failure mode should be listed. The basic function of Infrared Thermography is used as basic indication of an equipment. After scheduling, the next technical preparations are preparation and setting of the tools. In retrieving of the data should be referring failure mode and thermographer position, condition surface object, distance and reflection of the sun (and or other light) in its execution. The result show pattern capture, temperature, and value from time to time. So, the damage of mechanical, electrical, and static equipment can be analyzed for problematic parts and recommendation can be given.